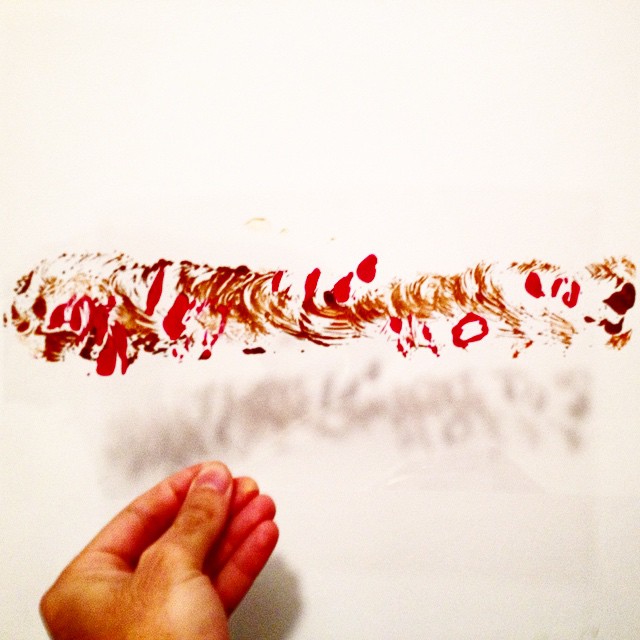 "Dolmen Dusk" is a 15 pages long graphical open score where each page consists on layering of 3 acetate papers

The score itself is inspired and an interpretation of the natural soundscape of the dusk hour (19-20h) at Anta Grande do (=the great dolmen of) Zambujeiro, in a Summer day.
It is a score for indetermined number of performers and indetermined sound producing devices or instruments.
The attempt is to structurally approach the organic essence of a natural sound environment.
CLICK TO DOWNLOAD THE SCORE IN PDF
This score was selected by Vancouver Pro-Musica to be performed by Ethos Collective, at the Pyatt Hall of Vancouver Pro-Musica building, Vancouver, BC (CA) on the 25th of May 2015.
The score was firstly performed in S. Vicent's church in Évora on the 11th of December of 2014, powered by Colecção B. The musicians who played it were:
André Pinto (percussive objects, monotron and saxophone), António Caramelo (prepared megaphones), António Pinto de Sousa (bowed and slide electric guitar), Bernardo Álvares (double bass), Carlos Godinho (percussive objects), Carolina Resende (violin), Hugo Miguel Coelho (varied objects), Raphael Soares (prepared percussion), Vítor Estudante (circuit bent electronics and kalimba).